Meet Our Dogs Up for Adoption at the CAAWS Shelter in Baton Rouge
Do you need someone to go exercise in the park with, someone to protect you during scary movie marathons, or a soft, fluffy shoulder to cry on once in a while? The sweet, loving dogs at CAAWS are ready to start a lifetime of love and adventure with you.
Adopting a dog from CAAWS means giving the gift of a "fur-ever" home filled with peace and security, which many pets in our program have never experienced. But when you adopt a dog in need into your family, you're also receiving the gift of endless love, companionship, and happy memories.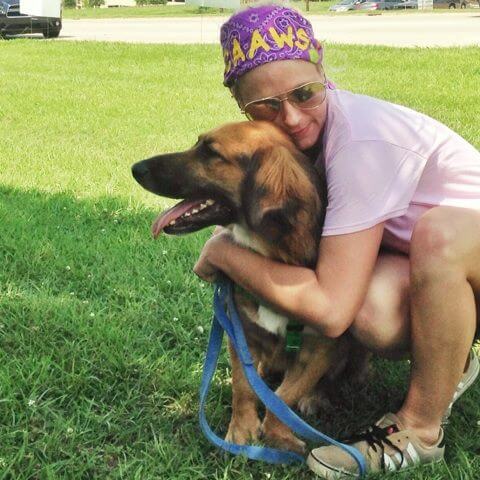 CAAWS' Goals for Dog Adoption in Baton Rouge
Our goal is to place every adoptable dog into a loving home and make sure that those already in their homes are as happy and healthy as can be!
The dogs for adoption in Baton Rouge in our shelter are up to date on all shots, microchipped, and neutered or spayed.
"Our sweet Auggie (August) truly is the absolute best dog ever. He likes to sleep next to my home computer and is always at our side, as closely as he can manage. He enjoys spending time with his canine BFF, our neighbor's pup Higgie. He loves snuggling with our youngest son and watching TV with our daughter (his favorite human). … We could not have a better pup for our family. We are quite thankful."