CAAWS Teaches Animal Education
Through Humane Animal Education Programs
The CAAWS Humane Education program educates the public on how to properly care for your cat or dog. Humane Education volunteers visit local businesses and schools to help adults and kids learn how to handle and care for their pets, and how to act around dogs or cats that are not theirs. We teach dog and cat behavior, responsible pet ownership, local and state pet ownership laws, and the importance of spaying and neutering, which is CAAWS' main mission.
Everyone in the community needs to know about responsible companion animal ownership, humane treatment of animals, and the importance of spaying and neutering. CAAWS gives humane animal education presentations throughout Baton Rouge. Each presentation is designed to meet the needs of your specific group. We can accommodate small or large groups of all ages from pre-school to adult. We can present information on specific topics, and hold multiple sessions.
We are also available through our Public Relations Committee to distribute information to the community at public and private events, shows, and festivals.
After the presentation, participants will:
The Human Education Program has taught responsible pet ownership to the community. This past year we presented our outreach program at 6 entities throughout the parish.
To schedule a CAAWS Humane Education presentation, email caawsmail@yahoo.com.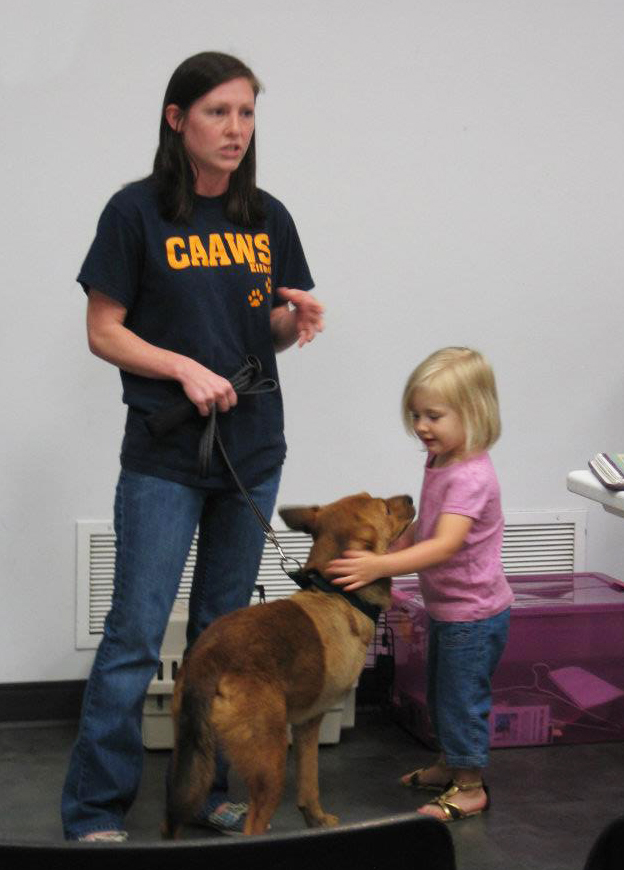 Animal Education Program Details
We can design an entertaining and informative humane education presentation for groups of all ages, from pre-school youth to adults. When contacting CAAWS, please let us know the age group and type of program you are planning.
Programs can be held in classrooms, auditoriums, gymnasiums, or even outside if the weather permits. Please provide site details to help us plan the best program for your group.
Typically, our program includes multiple topics, including safe behavior around animals and responsible pet ownership. However, we can concentrate on specific themes and targeted topics to help fulfill special interests, lesson plans, or badge requirements. Presentations include age-appropriate handouts, games, and activities. Several topic-specific videos are also available for viewing. We prefer to use a PowerPoint presentation when possible. If available, please provide a projector, screen, and computer.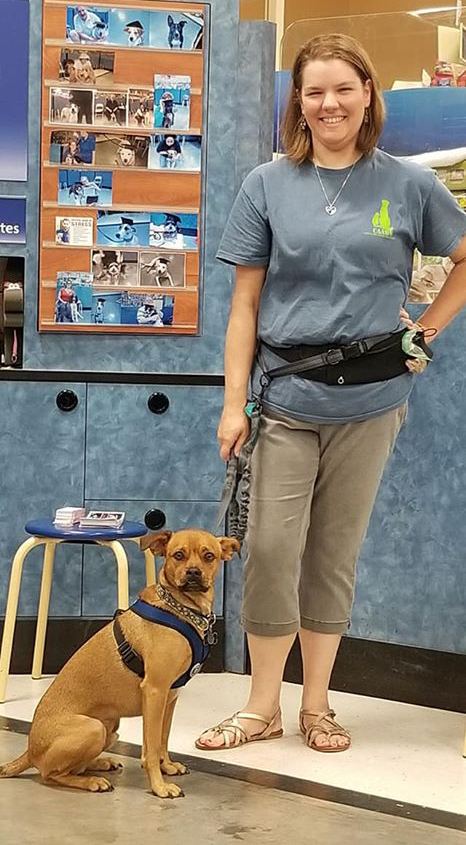 A typical presentation lasts from 45 minutes to an hour. However, we can adjust the timing to accommodate your needs.
If you'd like to schedule a CAAWS Humane Animal Education presentation, send us a message, along with your contact information and a brief description of the audience.
For youth groups, teachers/adults must stay in the room throughout the presentation. Presentations are geared toward small groups of 10-20 participants. Larger groups can be accommodated depending on the size and type of program. Presentations will include one or more dogs for demonstrations and participant interactions.
Apply to be a Humane Animal Education Volunteer
If you're interested in spreading the word about humane animal education and making the world a better place for animals, sign up to become a humane education volunteer. We are always looking for passionate, charismatic volunteers to help with our humane animal education programs. To volunteer, please fill out an application to contact CAAWS.